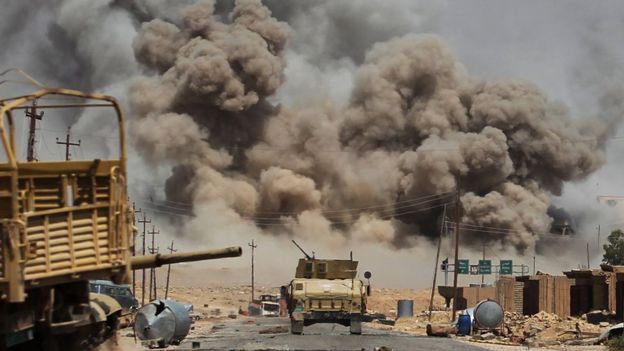 Iraq's prime minister says Nineveh province has been "fully liberated" from so-called Islamic State, after the district of Tal Afar was recaptured....
Haider al-Abadi's announcement followed the defeat of the jihadist group in the town of Ayadiya, where the militants had fled to from Tal Afar.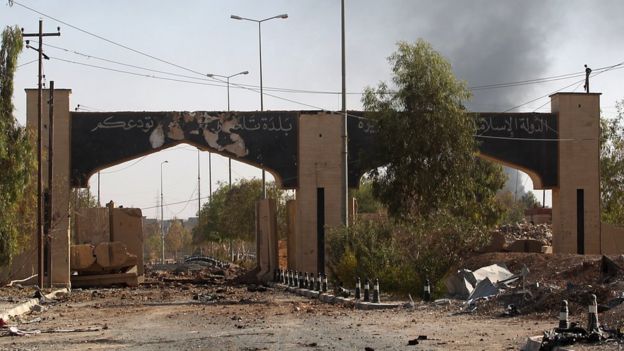 It leaves IS in control of just a few urban areas and some barren desert in central and western Iraq.

The group has suffered a string of territorial losses in recent months.

"Our happiness is complete, victory has arrived and the province of Nineveh is now entirely in the hands of our forces," a statement from the prime minister said.

IS militants seized control of much of Nineveh, including the provincial capital of Mosul, in June 2014.
The fight for Ayadiya was brief but fierce, following the recapture of Tal Afar city on Sunday.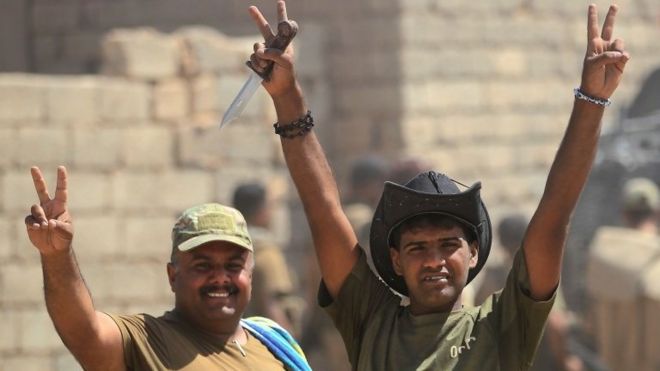 The US-led coalition against IS said that while Tal Afar city was now under the control of the Iraqi Security Forces (ISF), there was still "dangerous" work to be done in the area.

"Dangerous work remains to completely remove explosive devices, identify IS fighters in hiding and eliminate any remaining IS holdouts," the Combined Joint Task Force of Operation Inherent Resolve said in a statement.

IS has not commented on reports of the recapture of Tal Afar by Iraqi forces.

Why Tal Afar matters
Islamic State group: The full story

In the battle for Ayadiya, a small town where IS militants had taken refuge after leaving Tal Afar, Iraqi forces this week stepped up air and artillery strikes and brought in reinforcements to counter IS resistance.

On Tuesday, army officers told Reuters that hundreds of militants armed with sniper rifles, mortars, heavy machine guns and armour-piercing projectiles were holed up inside buildings in the town.
Col Kareem al-Lami described breaching the militants' first line of defence in Ayadiya as like opening "the gates of hell".

"We thought the battle for Mosul's Old City was tough, but this one proved to be multiple times worse," he said.

It is not clear whether any civilians remained inside Ayadiya, but the UN said 20,000 people had fled Tal Afar district between 14 and 22 August.

Mosul defeat a blow to IS, but not the end

The Iraqi government launched an operation to retake Tal Afar on 20 August involving some 50,000 personnel from the army, air force, federal police, special forces and the Shia-led paramilitary Popular Mobilisation Forces.

IS now only controls two major areas in Iraq - around Hawija, 170km (105 miles) south-east of Tal Afar, and from Ana to Al-Qaim in the Euphrates river valley, 220km to the south.

Last month, IS lost Mosul after an almost nine-month battle that left thousands of civilians dead and displaced more than 900,000 others.