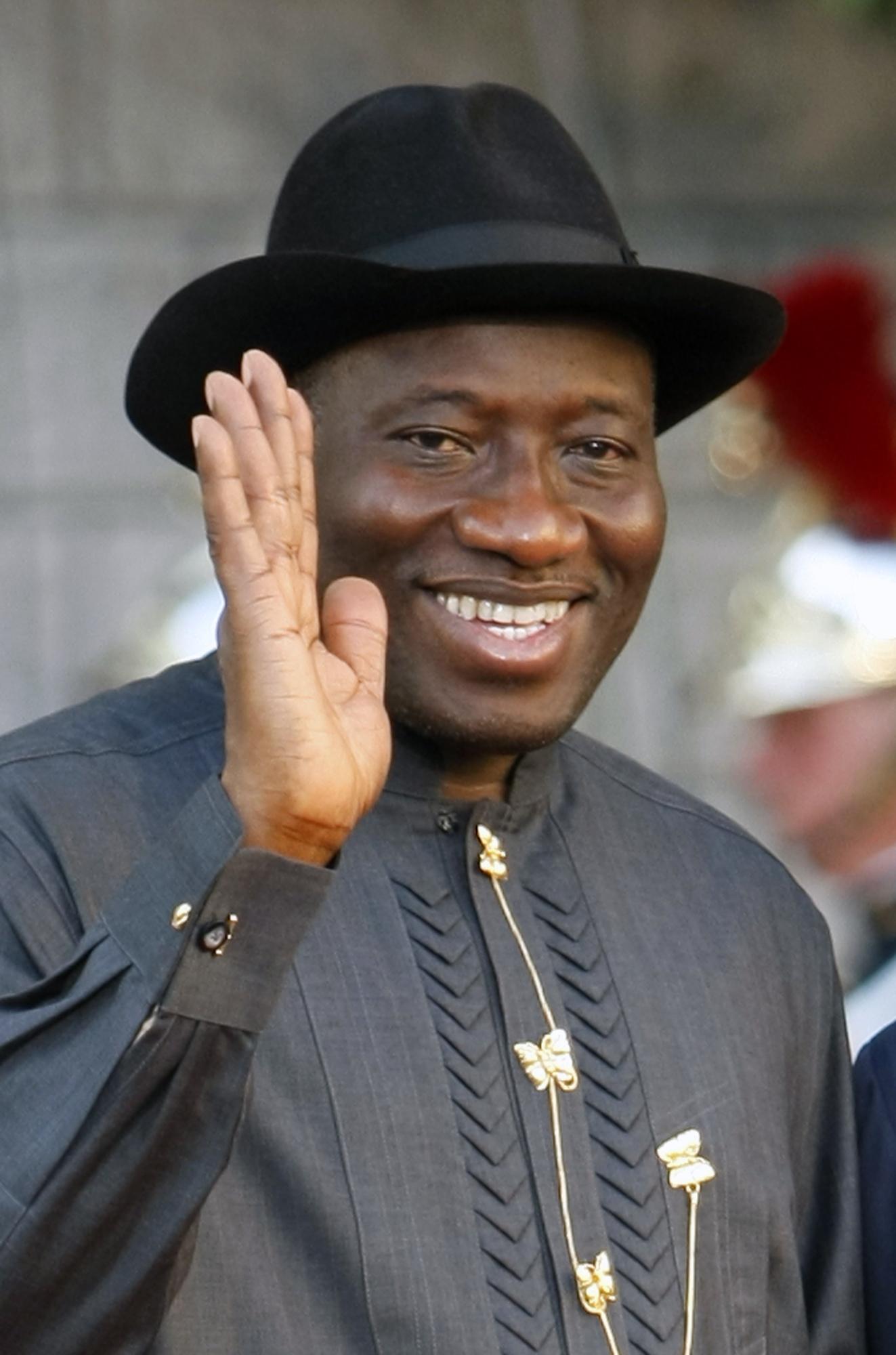 Former President Goodluck Jonathan has asked the former National Spokesperson of PDP, Olisa Metuh to pay him N1 billion traveling expenses before he can appear as a witness in his ongoing trial at the Federal High court, Abuja.....
Metuh through his lawyer had asked the court to summon the former president to appear as his witness. Metuh is standing trial for collecting N400 million from the former National Security Adviser, Sambo Dasuki. The money is allegedly from the arms funds that were squandered by the past administration.
Last week, Justice Okon Abang signed the summons written to him by Metuh's lawyer for Jonathan to appear in court. However, Jonathan did not appear in court last week Wednesday as expected. The judge in his wisdom ordered the court bailiff to ensure that the summons gets to Jonathan within 5 days.
In an application filed before the high court by his counsel, Mike Ozekhome (SAN), ex-president Jonathan asked Metuh to deposit with the court for and on his behalf the sum of N1bn to cover travelling expenses for himself and his security personnel from his home town, Otuoke, in Bayelsa State, to Abuja. The money, according to the former President is also to cover the time that he might spend appearing before the court as President of Nigeria between 2010 and 2015.
He stated that the evidence sought to be obtained from him would amount to an invasion of his privacy, and family life as provided for in Section 37 of the Constitution. In addition, the ex-President contended that the evidence sought to be obtained from him was likely to expose him to a criminal charge, penalty or forfeiture. He further argued that the summons was vague and obtained on frivolous ground. According to the former president, Metuh was not his personal aide or an appointee and so could not have dealt with him directly under any circumstance to warrant the invitation of the applicant to testify in the charge. He also submitted that there was no nexus between him and Metuh and the charge for which Metuh is standing trial.
The application in part reads "That he (Jonathan) as the then President of the Federal Republic (2010-2015), appointed ministers and different persons to carry out the day-to-day running of the government activities and such appointees are those who directly related with the President and not third parties, such as the 2nd respondent. That it is such appointees that can explain daily government's transactions which they directly supervised and not the President who was the overall boss. That the 2nd respondent, Olisa Metuh, was never at any time a personal aide or appointee of the applicant. That he (Jonathan) knows nothing about the seven charges for which the 1st defendant/ 2nd respondent is standing trial before this court and has absolutely nothing to testify about before this court. The he, as a former President of the Federal Republic of Nigeria, in the event that this honourable court refuses prayer one on the motion paper, shall require the sum of N1,000,000,000.00 (one billion naira) only, to cover travelling expenses for himself and his security personnel, from his home town Otuoke, in Bayelsa State, to Abuja, and also for logistics, and provision of tight security to cover any period of time that he might spend appearing before this court as President of Nigeria between 2010 and 2015. That Chief Mike Ozekhome, SAN, OFR, the lead counsel in this matter, informed me under the same circumstances stated in paragraph 4 above, and I verily believe him, that by virtue of the provisions of section 241(2) of the Administration of Criminal Justice Act, 2015, the applicant is not bound to attend to court except the 2nd respondent herein (Olisa Metuh), who applied for the issuance of subpoena ad testificandum on him, pays for his travelling expenses."